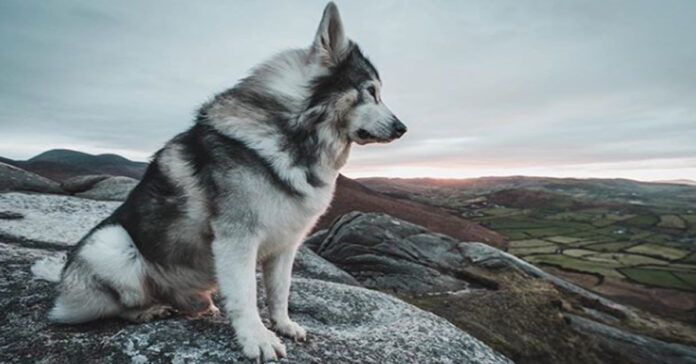 Oggi purtroppo dobbiamo dire addio ad Odin, il cane star della celebre serie televisiva Game of Thrones.
Se anche voi siete appassionati della storia di Jon Snow, di Khaleesi e dei tantissimi personaggi che per anni ci hanno tenuto incollati allo schermo della televisione, allora saprete bene di chi stiamo parlando.
Perché a rendere così celebre la serie tv, oltre alla storia, agli attori, agli effetti speciali e chi più ne ha più ne metta, c'era anche loro: i cani di razza Northen Inuit.
Vi ricordate i metalupi amici della famiglia Stark? Nella prima stagione il compianto ed eroico Ned Stark regala 6 cuccioli di metalupi, il simbolo della sua casata, ai suoi 5 figli e al suo figlio illegittimo, il famoso Jon Snow.
E questi cani, tra mille peripezie e avventure, accompagnano gli eroici figli di Ned Stark per tutto il proseguo delle stagioni.
E così facendo sono ovviamente entrati nel cuore di tutti i fan della celebre serie. Purtroppo, però, ieri i fan di Game of Thrones hanno dovuto dire addio al cane Odin.
Nella serie recitava nei panni di Summer, il cane di Brandon Stark, uno dei più giovani della famiglia Stark.
Il triste annuncio è apparso su Instagram. Odin è morto e tutto il cast ne piange la scomparsa.
Nel post in questione, infatti, si può leggere tutto il legame che si era creato tra il cast della serie e i tanti amici a quattro zampe che vi hanno recitato.
Un legame che ovviamente non è tra i primi. Sono tanti, infatti, gli amici a quattro zampe che hanno deciso di fare gli attori.
Cani diventati celebri per i loro ruoli in serie televisive e film famosi. Non molto tempo fa, tra l'altro, vi avevamo dato la triste notizia dell'addio a Stella, la cagnolina Bulldog di Modern Family.
E ieri si è spento un altro amico a quattro zampe attore. Un cane al quale ci eravamo affezionati un po' tutti. E proprio per questo ci sentiamo di unirci al suo ultimo saluto virtuale.